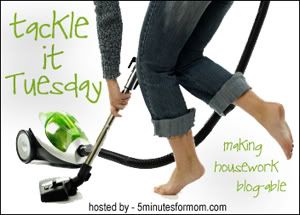 We are tackling Scrapbooking around here.
Every summer, I set out to scrap our year in photos. My goal is to have everything caught up and put in albums before another school year begins. I have had this on the back burner, so to speak, all summer. I took an online psychology class, taught Rachel how to drive (be still my heart), worked in my vegetable garden, tried to go through my house and clean every nook and cranny (is that really a word?) in preparation for school, learned how to blog (and oh, how I am loving this outlet and all of you that bless me by your visits and sweet comments), and just enjoyed time with my family.
Well, school begins in less than a week. Today was rainy and foggy and the perfect day to set aside just to scrap book with my favorite scrappers in the whole world, my daughters.

We turned dish network to the Contemporary Christian song channel, sang, scrapped, laughed, and just had fun being creative together. We finished 38 pages and we are just down to scrapbooking last summer's Disney Vacation. We saved the largest group of pictures for then.

It's been a fun day! I just have to add, we never would have completed 38 pages without the help of my Cricut machine. My in-laws blessed me with this machine for Christmas and I just LOVE it! It sure makes cutting shapes, borders, letters, and page elements so much easier. We keep finding new ways to use it. What a wonderful gift it is!!!

Here are a few examples of our work today.
(It's hard to take pictures of pictures, but I hope you get the idea)
These are the pages spread out on my living room floor.
(We always spread them out so that we can enjoy our accomplishments-we like the wow factor when Daddy comes home from work.)
This is Hannah's favorite page that she put together:
This is Rachel's favorite page that she put together:

Here are a few of our other favorites:
(We surprised the girls w/ tickets to the Hannah Montana concert at Christmas. We couldn't just wrap this gift, oh no, we sent them on a fun scavenger hunt. We involved Reggie's sister, our nephews, and our parents. It was so much fun! I thought I would nearly burst! It is soooooo hard for me to keep a secret. So, we had to give this gift to them early. I just couldn't wait! I'll never forget the screams of delight. Fun memories!
That's all for now. I better get some sleep.
We tackle the Disney pictures in the morning!
Joyfully,
Kristi