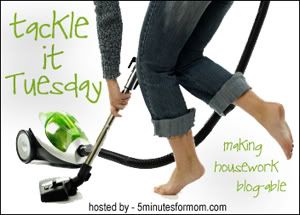 I am so excited to share this with you! It has been life changing as far as my prayer life goes. Have you ever told someone that you would pray for them (concerning a long term prayer request) only to get too busy and simply forget? I have and I just hate it when that happens. Oh, I prayed for them, right after they asked me to pray, but then I have trouble following through sometimes and hanging in there for the duration. There are so many promises that I want to pray over my children, our country, our church, our friends...but life gets in the way and it seems like I fall into my prayer rut of just praying for the same things over and over. Can you relate?
Four years ago, I followed Lisa Welchel's advice and made my own Prayer Binder following her specific instructions. (You can find the instructions for the Prayer
Journal
by clicking on this address and scrolling down until you find June 21, 2004.) She also sells them.
They are very good instructions. The prayer binder was easy to create. I just used a 3 ring binder, 2 packages of Avery business card, and 15 clear business card pages. I made ten categories that I want to be sure to pray for every day. They are: Rachel & Hannah (my daughters), R (my husband), myself, Family, Thanksgiving, Praise, Ministry, Personal Influences, America, and Friends.
I made a different card for each category for 30 days of the month. If a month has 31 days, I just repeat one of my days. This way, I will have prayed 30 different promises over my girls and my husband, remembered to pray for everyone in our family at least once during the month (of course I pray for several every day :-) ) etc. By the end of the month I will have prayed for 300 of the most important people and issues that are on my heart!
For the girls, my husband, and myself I listed specific verses for each day. An example would be: Excellence: "Whatever your hand finds to do, do it with all your might." Ecclesiastes 9:10.
I have enjoyed using this prayer binder for the last 4 years. After 4 years, you can imagine that I would need to update it a bit. We have added family members, some have gone on to glory, ministries have changed, and even changes in friendships and personal influences.
This was my tackle today. I'm so thankful that it is up to date now and I am ready to put it into use. I was showing the finished product to Rachel, my oldest daughter, when God prompted me to ask her if she would like to have one too.
She was excited about praying in a new way, so we spent the afternoon making a prayer binder just for her. This was so much fun.
She chose 6 categories to pray for each day. They include: She and her sister, Family, Thanksgiving, Praise, Personal Influence, and Friends. She designed her cover and I had fun adding specific scriptures for Rachel to pray for herself and for her sister. Here is a picture of her Prayer Journal.
I can hardly wait to see how God uses this! James 5:16 says, "The effective prayer of a righteous man accomplishes much." Oh, its not our power that changes things, but God's power. My heart wants to make so many petitions for my family, myself, and our corner of the world and this binder helps me stay on track and lose the whole guilt thing! This Busy Mom's Prayer Binder has been a great blessing to me and I hope it will bless your life too! To God be the glory!
Joyfully,
Kristi