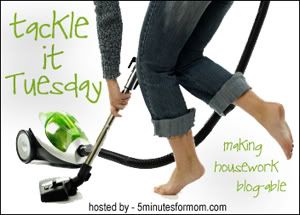 Call us the Griswold's, we finally put up the outside lights.


Here is what it looks like without the flash:
The snowflakes change colors:


We even wrapped the palm tree base:
It was a fun family effort!
If you need a gift idea, Hannah has one...it's inexpensive...it just requires a roll of duct tape and some paper:


She created a duct tape purse and hat for a friend.
Pretty creative, don't you think?
That's my tackle for today. I'm ready to tackle the last paper of the semester! Woo hoo!
What are you tackling?
Joyfully,
Kristi